What Is Hypoallergenic Cat Food?
Hypoallergenic cat food has few or minimal artificial ingredients.
It is formulated for cats that have allergies or are intolerant to certain ingredients.
What Ingredients In Cat Food Can Cause Adverse Reactions?
Not all cats will have an adverse reaction to the following foods however, some of the more common foods that can cause irritation include:
​Grains - Chicken - Beef - Soy Products - Fish - Corn - Eggs
How Do I Know If My Cat Has An Intolerance?
​Excessive scratching, indicating itchy skin. If scratching occurs at the base of the tail it may indicate that fleas present. Excessive scratching can lead to hair loss.
At this point, it is wise to take your cat to the vet for further examination.
Review of Hypoallergenic Cat Food Choices
Pouches and Cans
Natural Balance Platefulls Grain Free Cat Food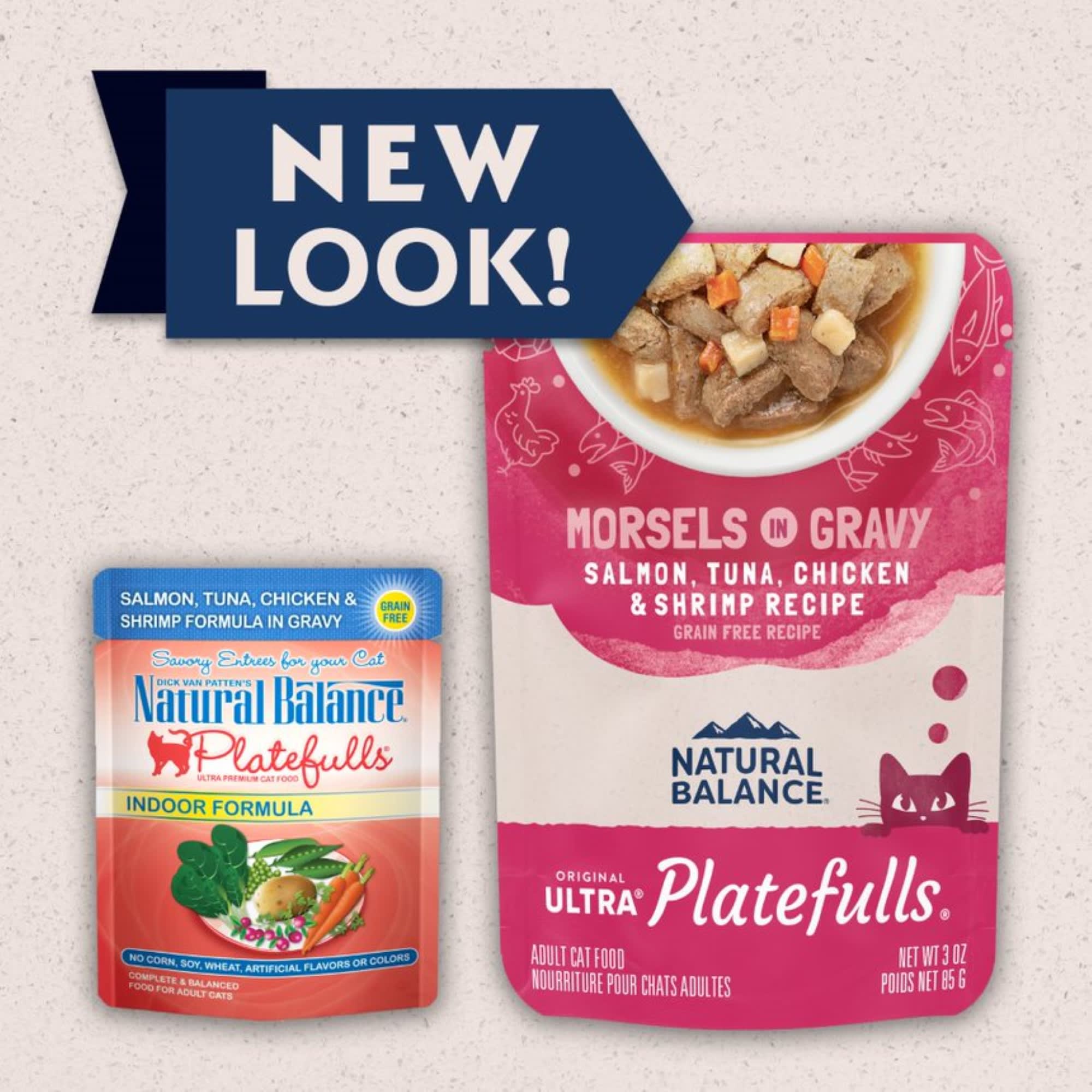 Each pack contains 24, 3 oz pouches of grain free cat food made with no artificial colors, preservatives or artificial flavors.
There are fourteen different varieties including chicken, duck, turkey and beef plus seafood.
Which variety will suit your cat will probably depend on what your cat already likes to eat.
There are no grains (wheat, rice corn) as stated and no soy products. The liquid is a rich gravy which would be suitable for dissolving medication. You would need to crush a tablet so that it dissolves. Food in pouches does tend to have more moisture than food in cans as a general rule of thumb.
On the front of the packaging you might notice that some pouches say Indoor and some say Outdoor. The difference between the two is that the Indoor has slightly less fat. An indoor cat is probably but not necessarily less active than an outdoor cat and so needs fewer calories.
One thing to note is that the 24 pouches are all the same flavor, so if you like to mix it up for your kitty it will be necessary to buy several 24 packs. It is handy knowing that cat food is taken care of for a few months. We intersperse our cats commercial food with fresh meat.
This cat food does satisfy the requirements of moisture and protein which are really a cat's main eating requirements. Even if we do give our kitties some dry food we need to remember that they are obligate carnivores which means that they must eat meat to survive. They can eat other things but they do need to eat meat to meet their nutritional needs.
Weruva Cats in the Kitchen Grain-Free Wet Cat Food Pouches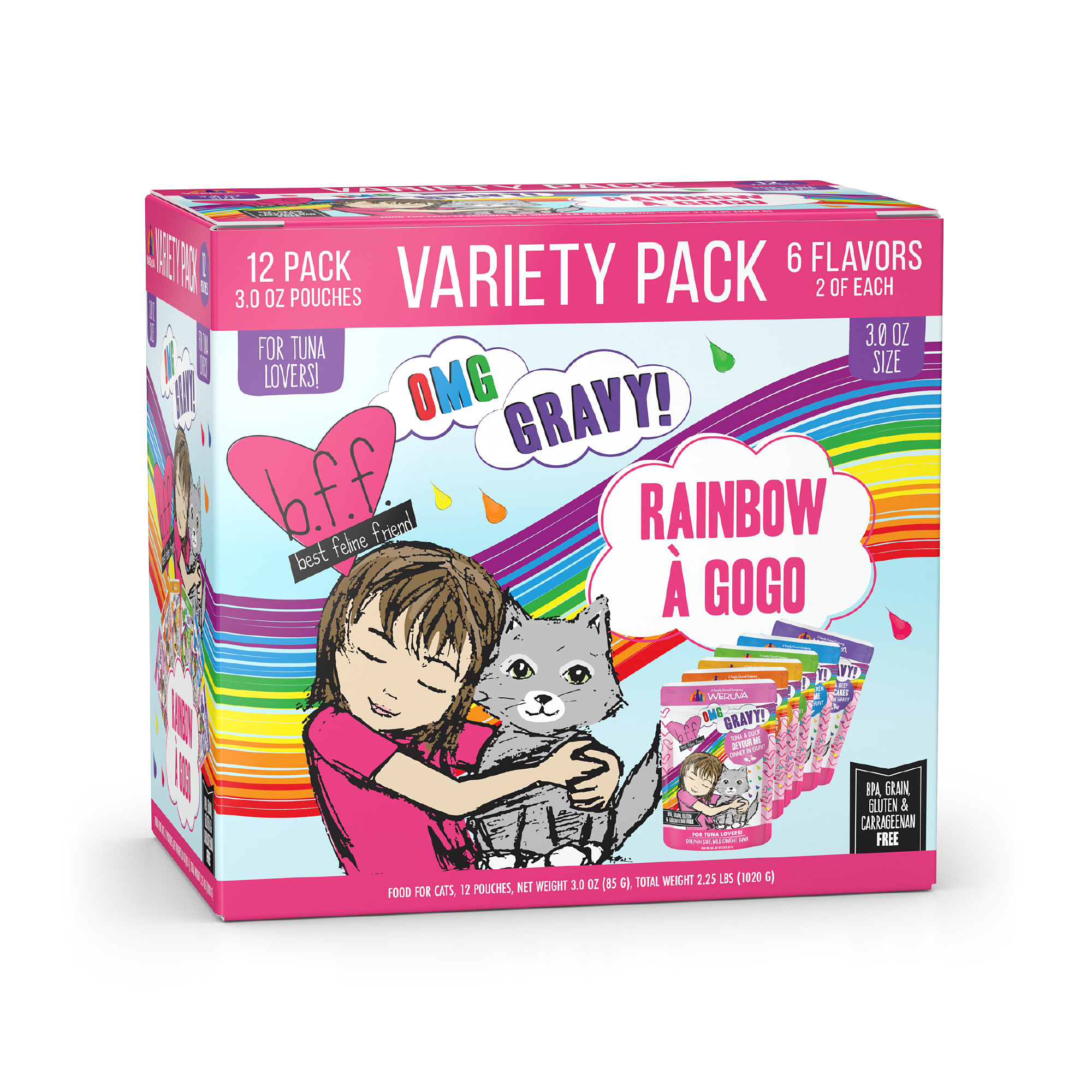 This food is gluten free, grain free and carrageenan free. In food, carrageenan is used as a binder or thickening agent.
Beef is grass fed, chickens are cage free and tuna is wild caught.
The company proudly states "produced in BRC certified facilities, using the same ingredients found in people food."
Interesting fact : This is a family company and the name Weruva comes from the families three cats, Webster, Rudi and Vanessa.
The food is free from MSG and GMO. The pouch is BPA free.
The pouches have a shelf life of approximately two years however as they are cooked with no preservatives they must be consumed within a couple of days of opening. The pack contains 12 pouches.
This company and product specifically caters to the needs of hypoallergenic cats and for those who are looking for an all natural complete and balanced diet.
​Instinct Grain-Free Canned Cat Food by Nature's Variety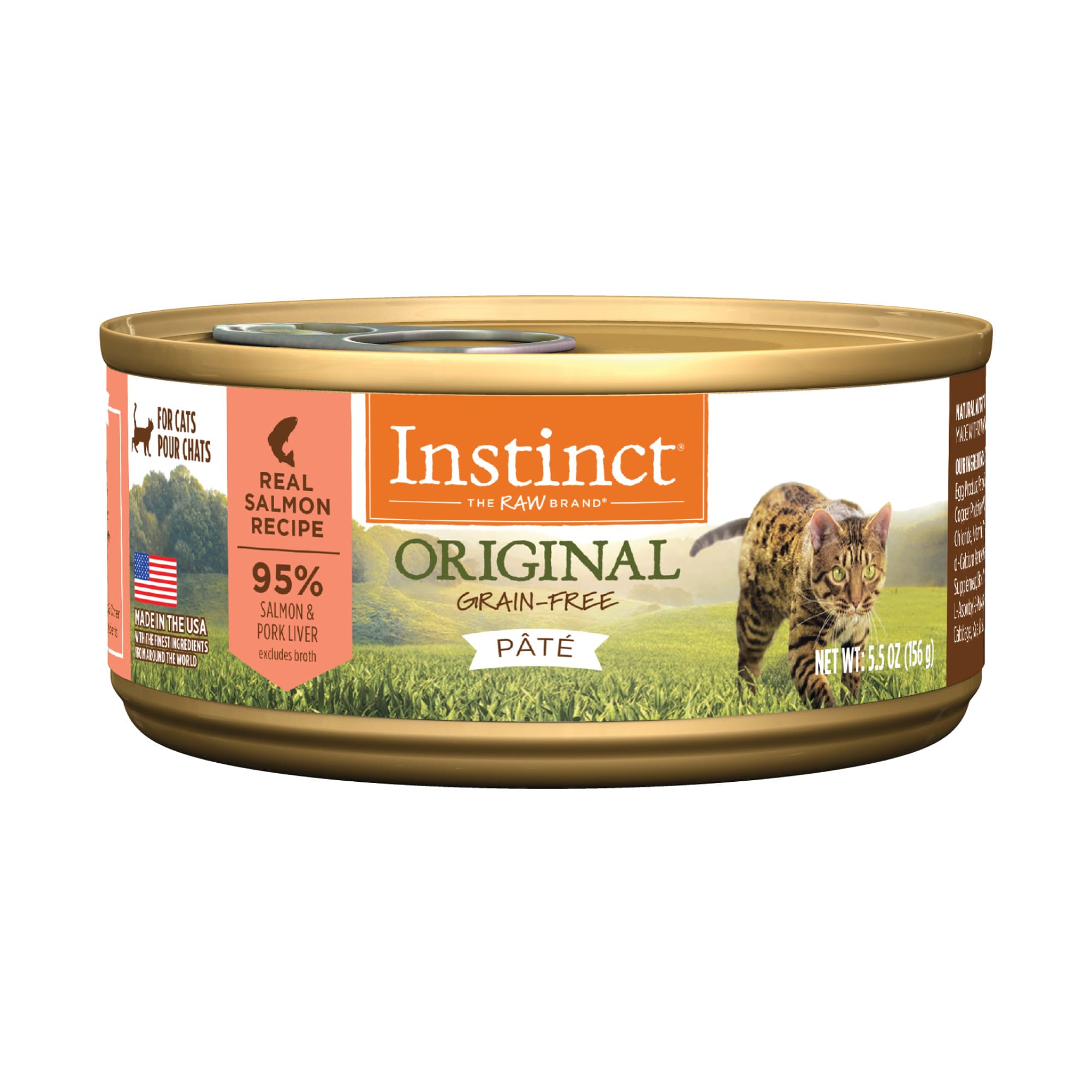 ​The protein needs of a cat are met with this food as protein is the main ingredient. It is also free from gluten and grain which your cat does not need.

This is a good solution for hypoallergenic cats to balance protein needs with food that a cat may naturally find in the wild such as a selection of different proteins and vegetables. There are ​many different varieties and flavors.
This food is an all natural choice and cats love it!
Royal Canin-Digest Sensitive Thin Slices In Gravy Wet Cat Food ​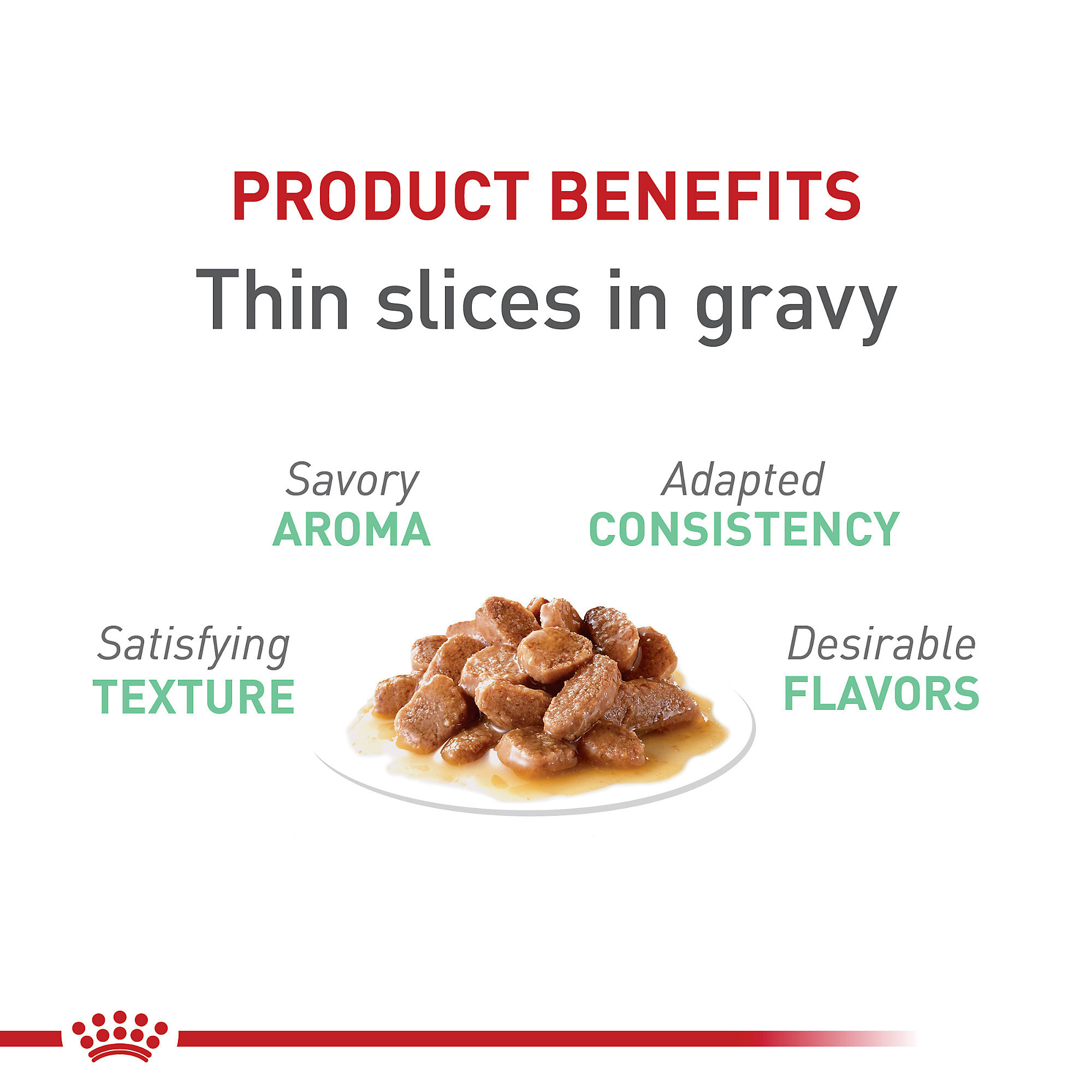 ​​Royal Canin is a brand that all cat owners would be familiar with as it has ​consistently produce​d quality products for many years which address n​ot ​only digestive ​issues but many of the common health issues ​in cats. The everyday diet of your cat can make a huge difference in your cat's overall health.
This product is for cats over 1 year old with digestive issues. The product focuses on digestible proteins so the cat can absorb nutrients more efficiently while at the same time ​minimizing stool ​odor which is often ​a result of digestive problems.
The many positive reviews from cat owners of fussy or cats with digestive problems are overwhelmingly positive. It is this attention to detail that makes Royal Canin such a popular and evergreen choice.

Note: This product does contain some wheat
Halo Holistic Natural Wet Cat Food for Indoor Adult Cats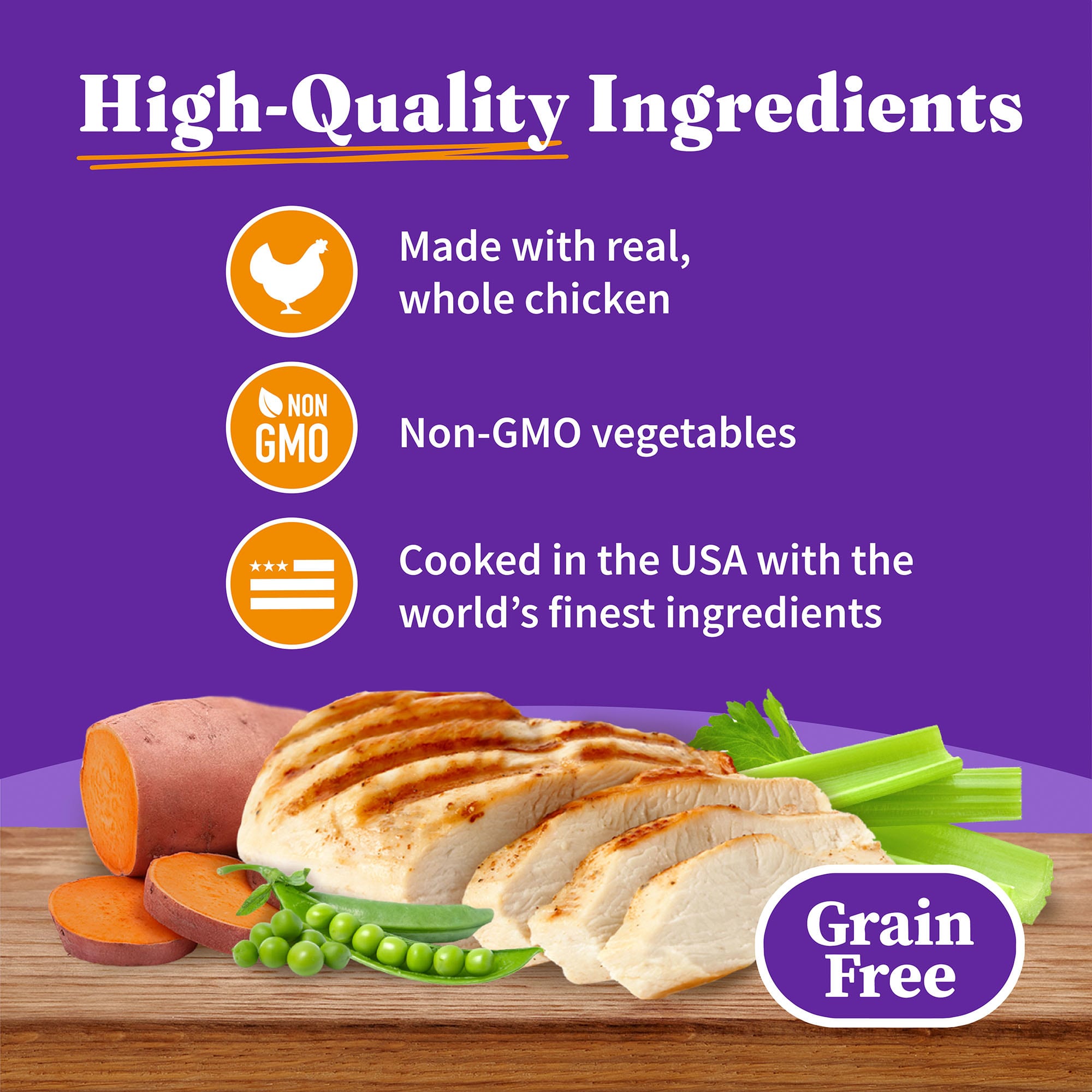 This cat food is made with real whole meat, meaning there there is no meat meal, such as chicken meal or fish meal. It has wet food in the product title indicating the benefit of added hydration.Vegetables are from farmland that prohibits the use of genetically modified seeds. There are no artificial colors or flavors, no preservatives and the cans are BPA free.
Made in USA. This product does contain carrageenan so if that is on your banned list this product will not be for you. Carrageenan is not necessarily a bad thing, it is up to your own research to make a decision regarding this. This is a link to Wikipedia and carrageenan. If you scroll right down to Regulatory Status you will find the most recent information, 2018, from regulatory bodies in the USA and UK.
The carbohydrate value in the chicken pate was low enough to suit a diabetic cat ​which indicates a very low level as carbohydrates are pretty well not ​a part of the diet of diabetic cats. The company is in Florida and they have a good reputation for prompt and detailed response.
Like all products for pets there is quite range of responses from extremely positive to negative although the positive responses do outweigh the negative. It is difficult sometimes to assess how well our pets like a product as it can take some time for them to get used to a new diet. The best advice it so look at the ingredients and buy based on that knowledge and then factor in how your cat reacts to the change in diet.
What Else Do I Need To Know About Hypoallergenic Food For Cats?
Hypoallergenic food for cats is available in pouches or cans or as dry food.

Pouches tend to have more gravy than cans. The liquid aspect is important for cats as they do not always drink much water or can be fussy about water sources.
In the wild, a part of the cat's moisture needs would be met by eating prey, so having extra gravy in a pouch is good thing.
Some people say that they would rather just add some water to the food to provide the extra moisture. That is an option. Also consider that the gravy in the product is also part of the specially formulated product so the gravy will have a nutritional benefit.
​Further reading about the diet of cats...

​Hypoallergenic DRY Cat Food

​Are you looking for hypoallergenic dry cat food ? There are reviews here.

​What NOT To Feed Your Cat.

​As a cat owner it is a good idea to be familiar with common foods that cannot be fed to cats.